This article will covers the following topics:
Related articles
Customer's Receipt
All customer's will receive a receipt via email to their registered email address on their account. An example of the receipt is shown below.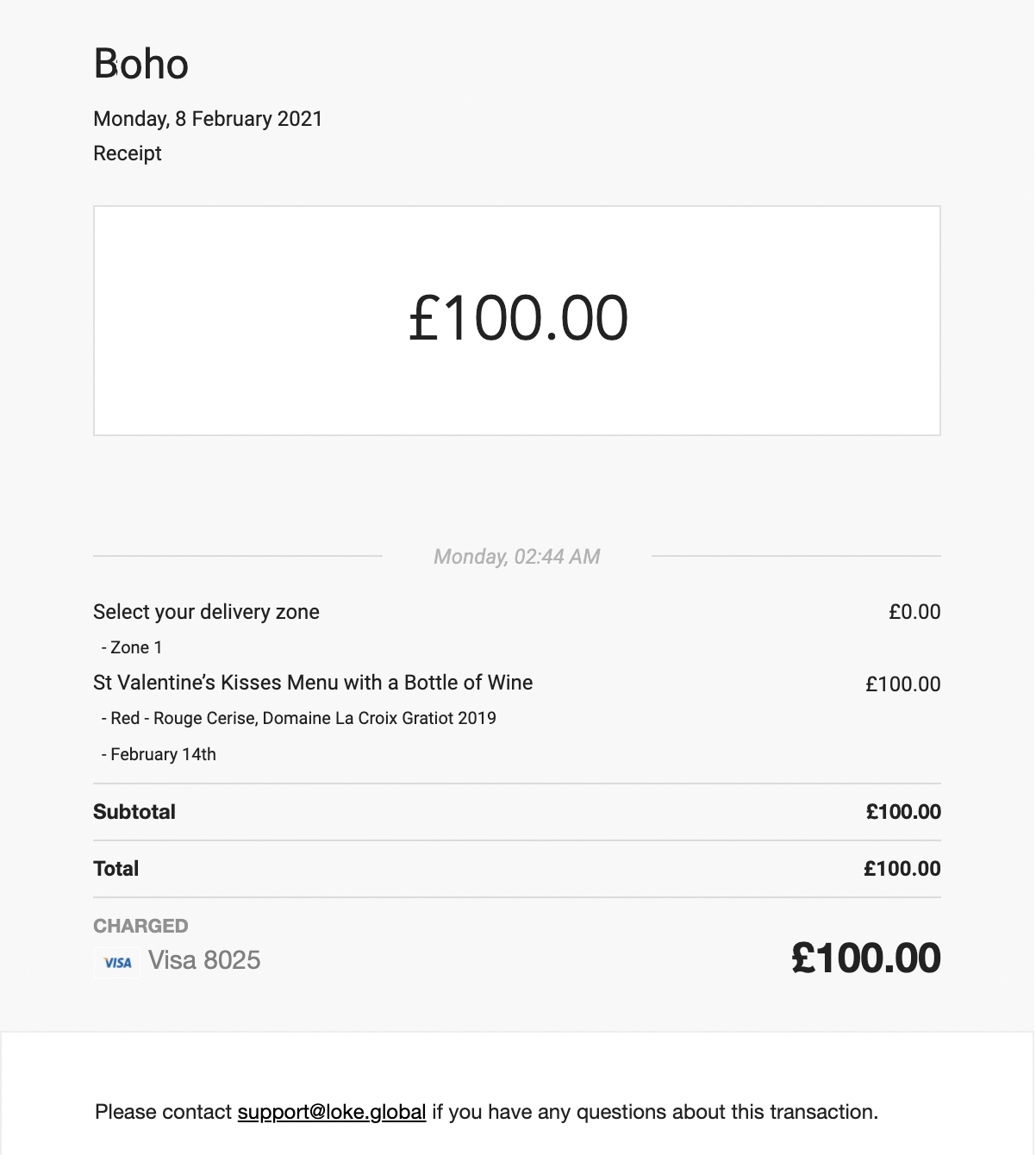 If a refund for an order has been processed, your customer will receive an email notification which will clearly state the value refunded and the last 4 digits of the card that the funds were returned to.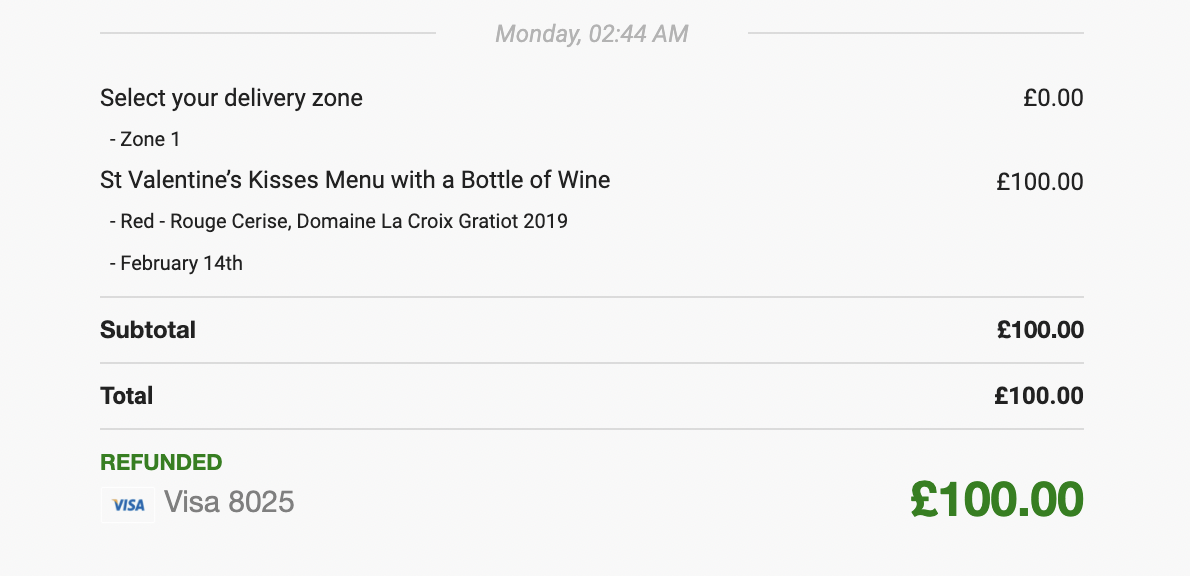 NOTE: For UK and SG clients only
This does not replace a tax receipt that you can pull from your till. If your customer requires a receipt for expenses then you will need to supply them a till receipt from your POS system.
Tax Receipt - NZ and AU clients only
If you require a tax receipt for customers to be generated automatically instead of the Customer's Receipt then please contact Help Desk who will be able to organise this for you.
Turning off Receipts
Turning off receipts for customers can be done by contacting Help Desk. This will mean that your customer's will no longer receive any receipts from the LOKE platform automatically.
My Activity - Mobile app users only
For mobile app users, they will also be able to see their Activity Summary on their account under My Activity menu option on the app. Clicking on the order, they will be able to see the details of that order.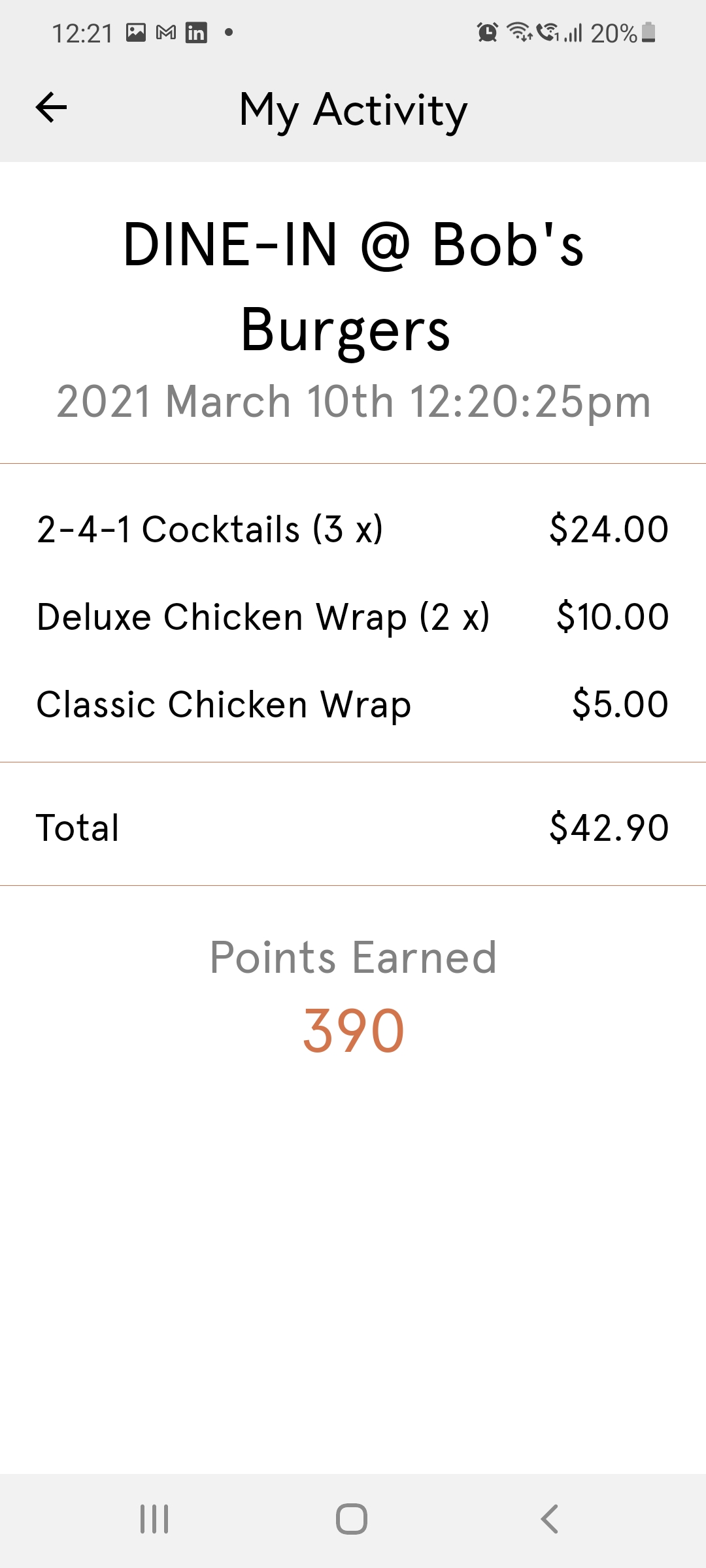 Any orders that have been refunded will be clearly marked as Refunded.