Promotion: Item Discount with Minimum Spend
Duration: Week
Business Objective: Increase ATV + Surprise and Delight
Customer Action: Spend more than $__ Amount
Suggested Reward: 100% item level discount
Set up time: 30 mins + support@loke.com.au


Description: Setting up a 100% discount for an item in return for a minimum spend is a great way to entice customers to spend more on their order for this reward as well as surprise higher spending customers with a reward to increase their love of your business and even show off new/existing products.
Step 1: Request to have this promotion created for your business by contacting LOKE support (support@loke.global) or by contacting your Account Manager. Please ensure you answer the following when requesting this promotion...

Name of Promotion/Discount:
Locations promotion is available for:
Order Types promotion is available for: eg. Pickup, Dine In etc
Item/s to be eligible for the suggested 100% discount as well as the product ID for them*:
*To find the product ID for an item follow the link here for instructions: https://support.loke.global/hc/en-us/articles/5047094193039
Percentage Discount for item if not 100%:
Maximum times this discount can be used:
Maximum times this discount can be used per customer:
The minimum charge the customer must pay in order for this discount to be valid:
Start & End Date:


Step 2: Create a General Information promotion that details the discount on the app as well as create any marketing material to post in store or on social media.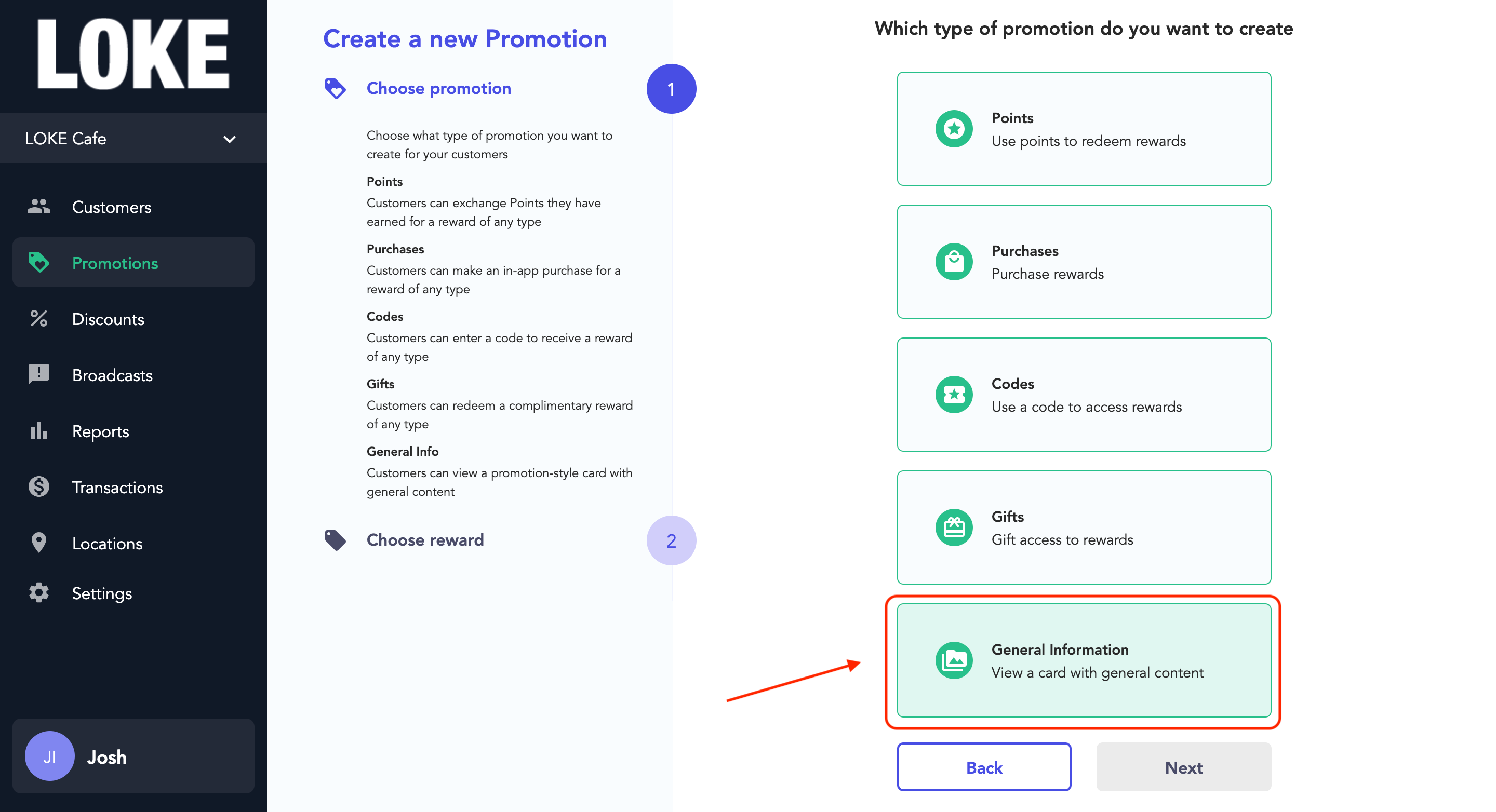 Step 3: Create a Broadcast marketing the discount/promotion.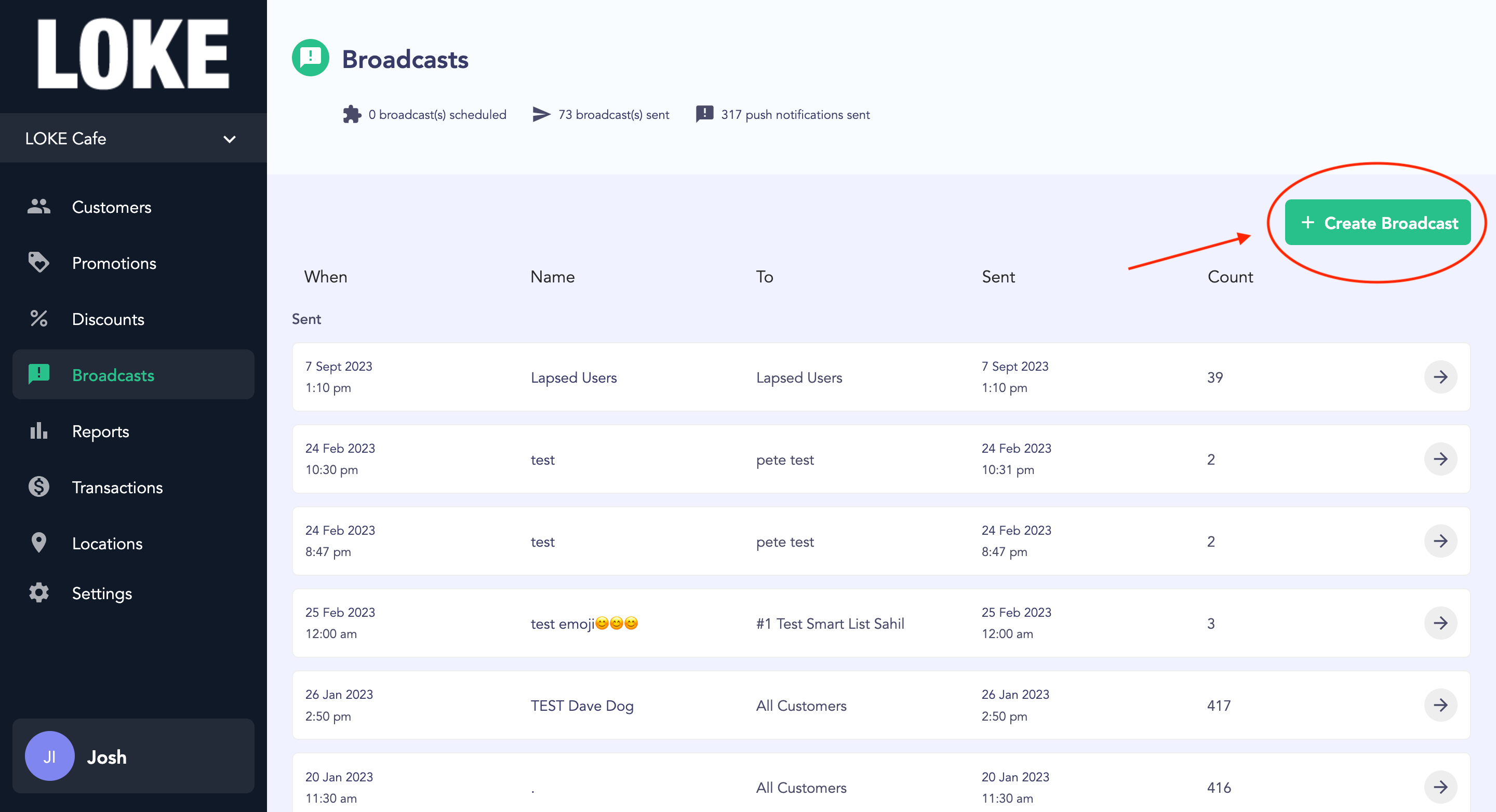 If you have further questions about this then please do not hesitate to reach out to our support team at support@loke.global or reach out to your designated Account Manager.