Should you need to reward a disgruntled customer, you can do this easily by creating reward content and making it visible only to people on a specific list (e.g. 'Sorry About That' list).
1. Create Promotion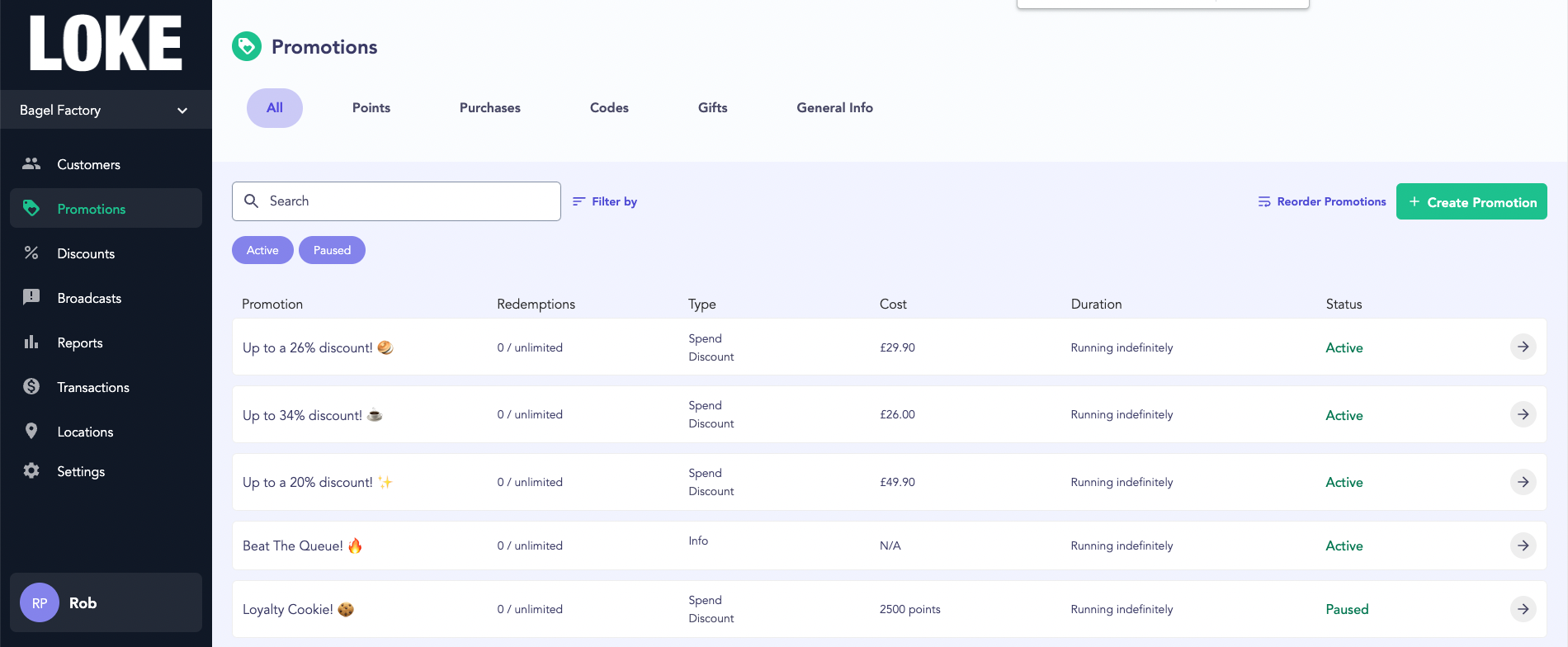 2. Select Reward Type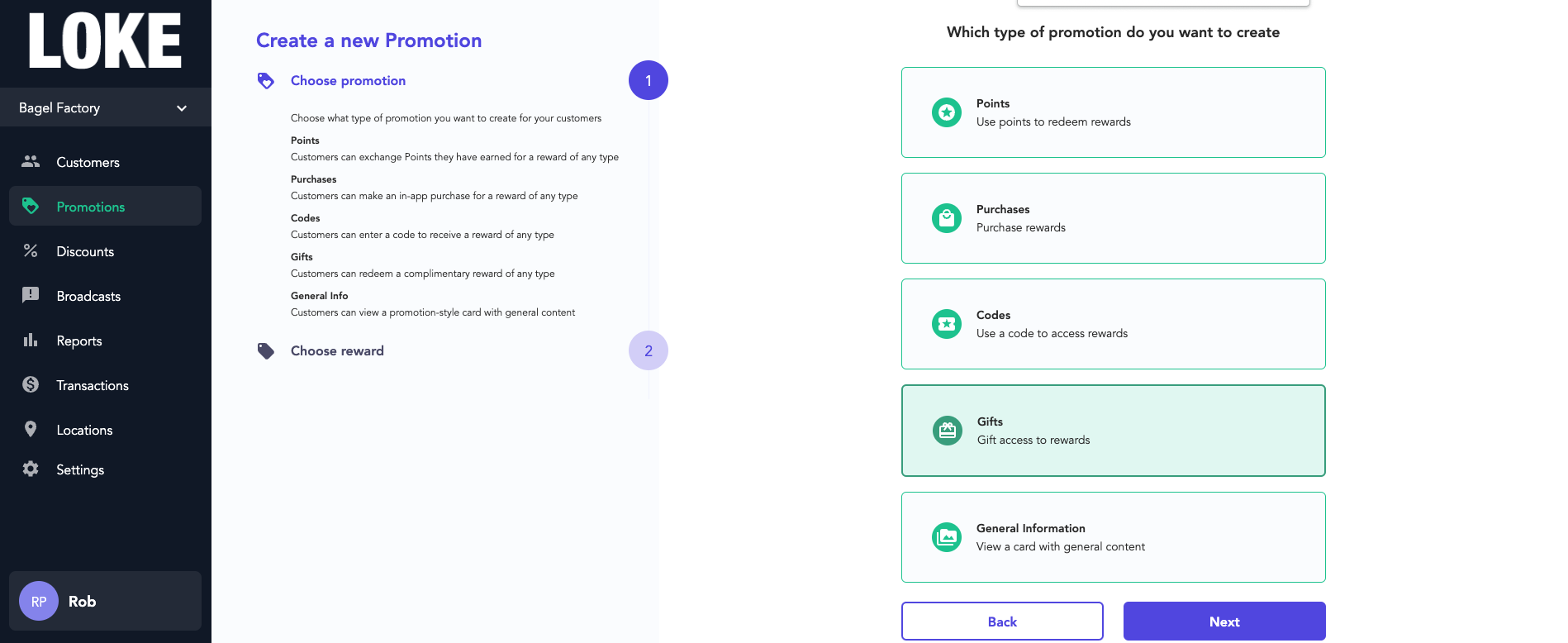 3. Limit visibility to the required list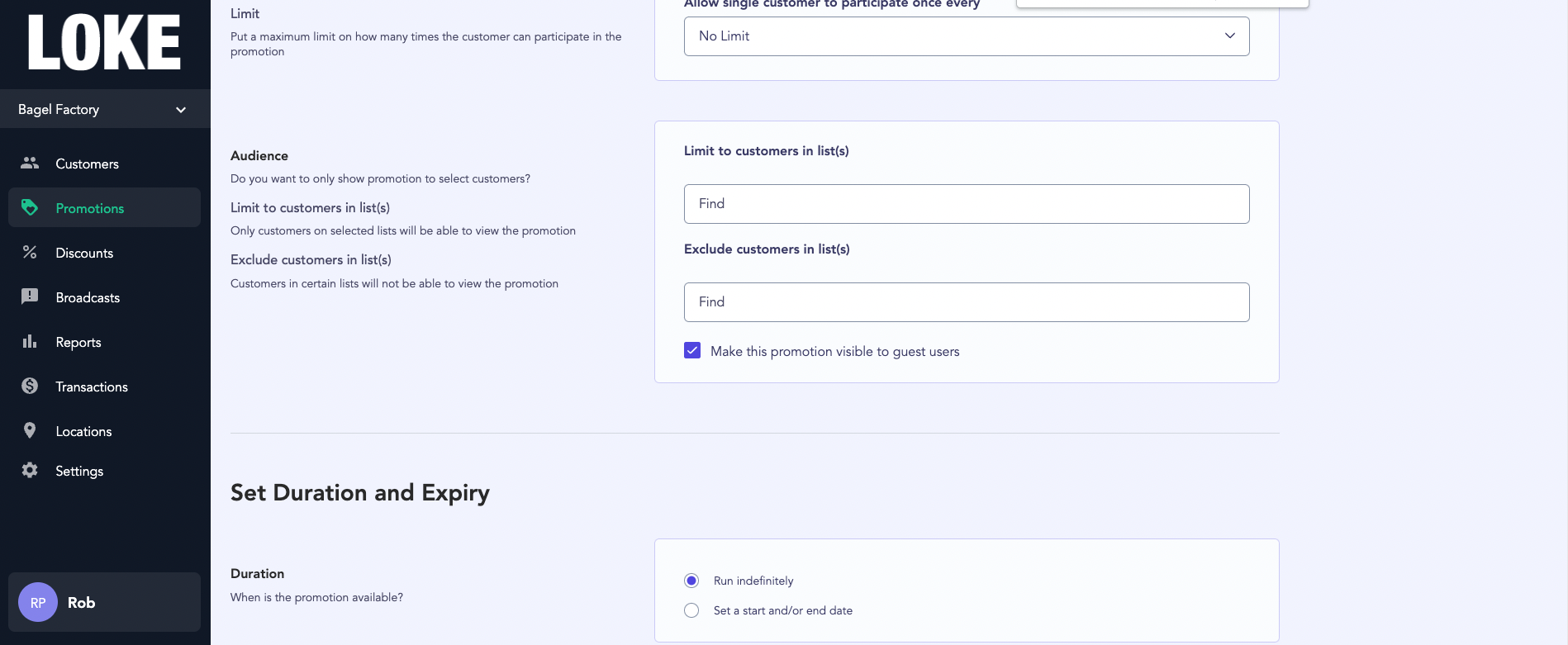 Then, simply add the disgruntled customer to that list in LOKE Office and they will automatically see content which is restricted to that list.
4. Locate the customer and 'add to existing list'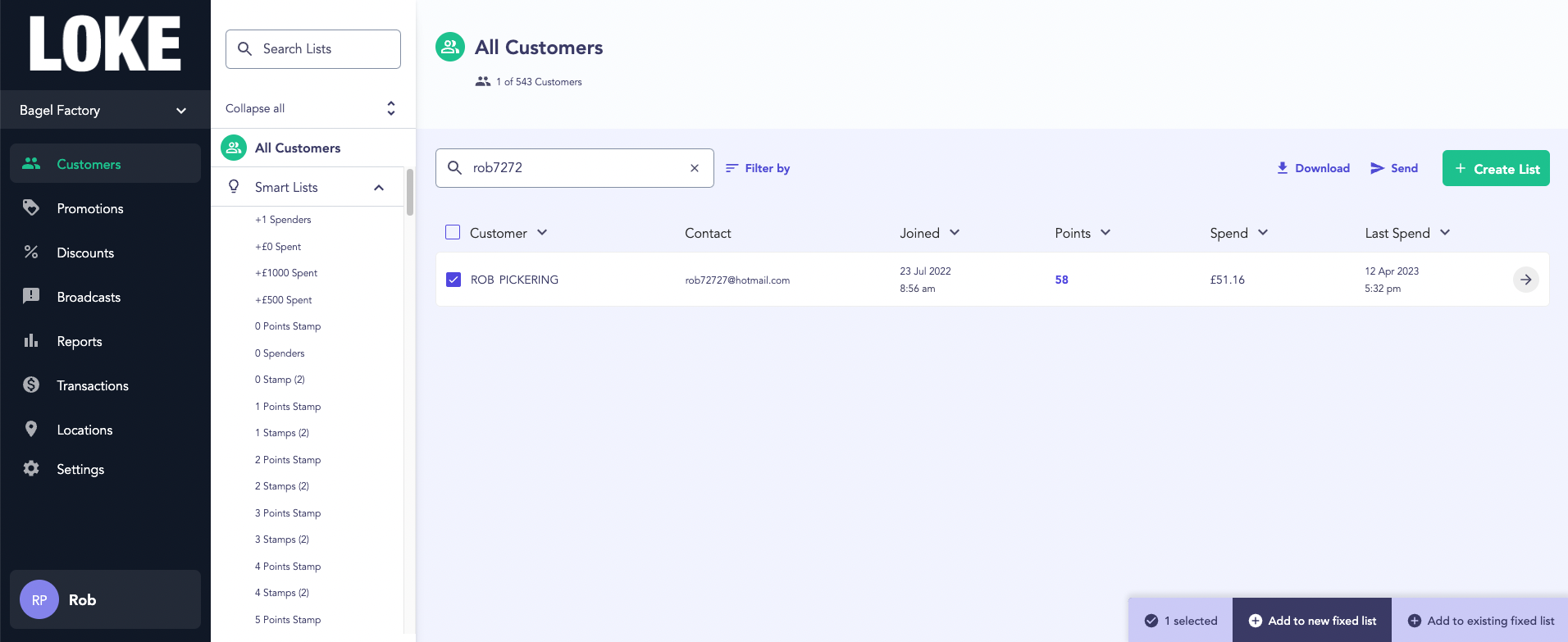 5. Select the relevant list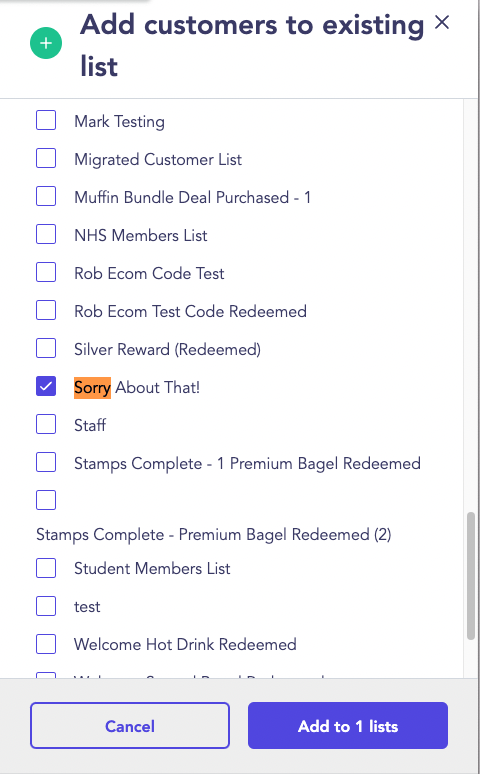 Customer will now see any content suitable to that specific list.