With all things tech, somethings it doesn't quite work like you expect it to or you need some help. This article will guide you through some common problems Operators face and will detail where you need to go resolve the issue.
The article covers the following topics:
Related Articles:
Ordering
When the customer views the Menu within the LOKE platform, LOKE will use the Deliverect api to retrieve the menu. Deliverect is a menu management tool that can have an integrated approach with your POS provider (which will inject the order directly into your POS) or it be used as a standalone product (non-integrated approach) without having the integration so orders are retrieved in the Deliverect Online Hub (DMA). Once the menu is pulled the customer is able to place an order and pay the bill using either the stored card on the phone or using Apple/GooglePay.
The menu is not quite right. Who do I contact?
Deliverect - Integrated approach
If you need to make changes to your menu, you should contact your representative at your Head Office, often this will be someone in IT responsible for creating products in your POS system or it could be someone in marketing. Unfortunately, LOKE do not have access to edit your menus in the POS if items need to be added and these changes will need to be administered by your internal teams.
Deliverect - Non-Integrated approach
With a non-integrated approach where you are seeing the orders come in on a tablet or iPad where you are using Deliverect Online Hub (DMA) then please contact LOKE Support who will be able to assist.
The error message states:
Ordering is not available
If you view your menu either through your web or native app and you see a banner which says "Ordering Currently Unavailable" or "We Are Currently Closed" this is an indicator that your menu is not available due to;
This article will take you through the steps that you need to follow on Deliverect to make your menu available to order.
Frontend Deliverect - What is it?
The Frontend Delieverect allows you to log onto your Deliverect account using a web browser. The web address to log in to your Deliverect account is https://frontend.deliverect.com/. This is generally used by operators who do not have access to an iPad or tablet with the Deliverect app installed.
If you are using the Deliverect Online hub, then you can manage your opening hours and are able to snooze your products or switch on busy mode from your app.
Frontend Deliverect - Opening hours
Click on Locations in Deliverect in the side menu

Click on Opening Hours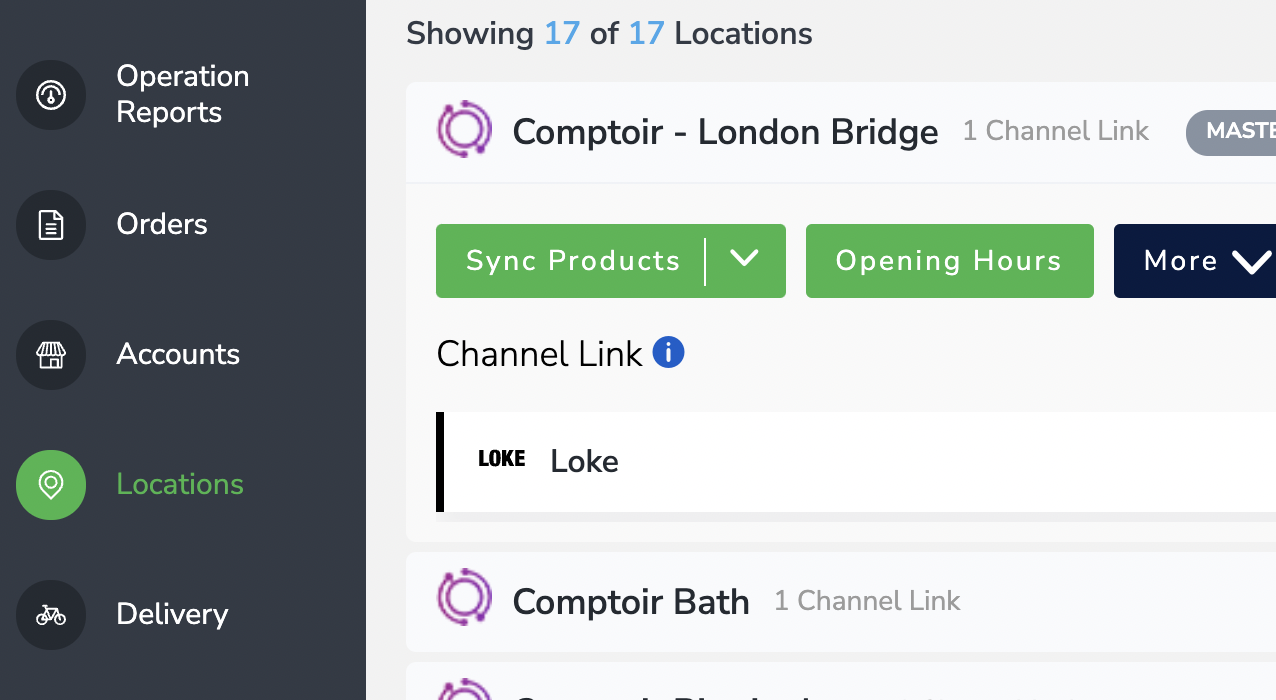 3. View opening hours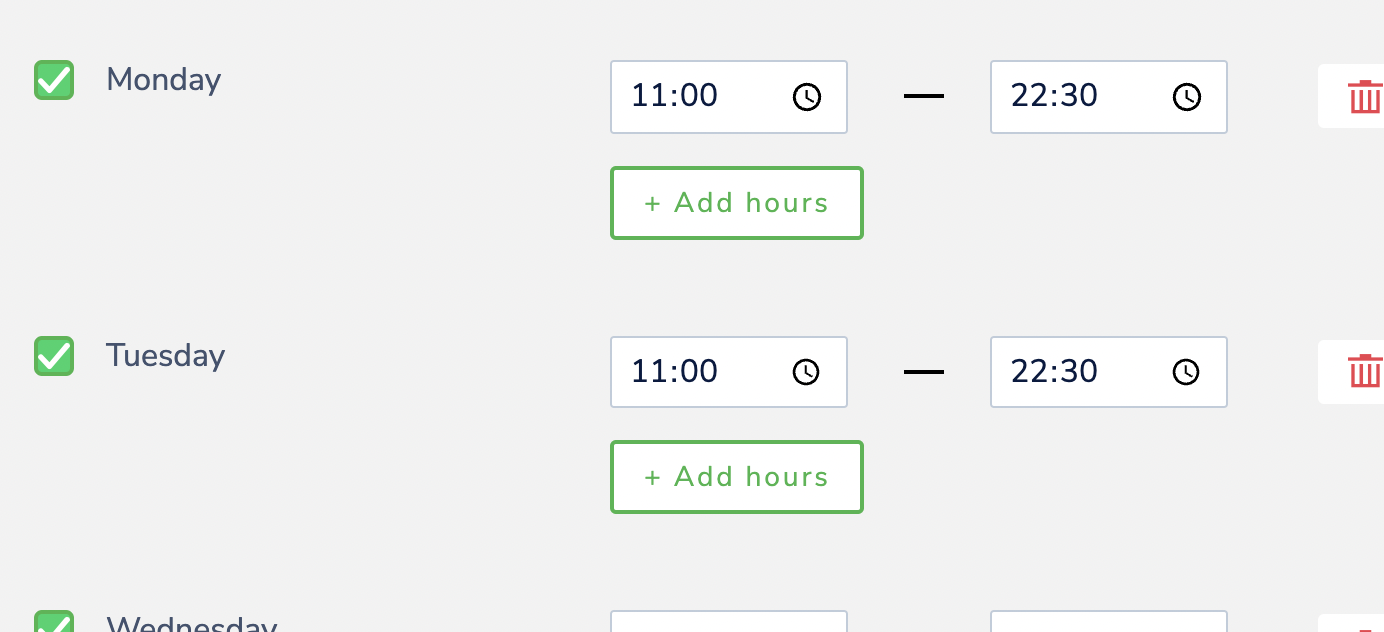 Frontend Deliverect - Menu availability
Click on Menus in Deliverect in the side menu
Click on the 3 dots
Select Manage Availability

4. Click on the blue edit button for the location that you are interested in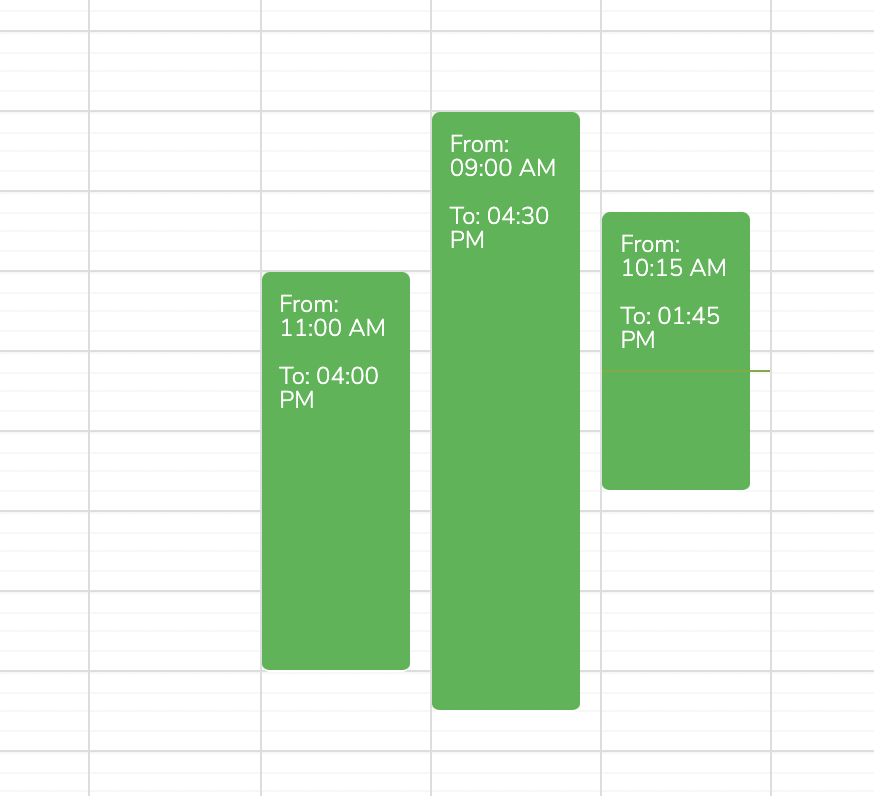 Frontend Deliverect - Publish Menu's
Click on Menus in Deliverect in the side menu
Click on Publish Menus (the big blue button)

3. Select the menu and then click on Publish Menus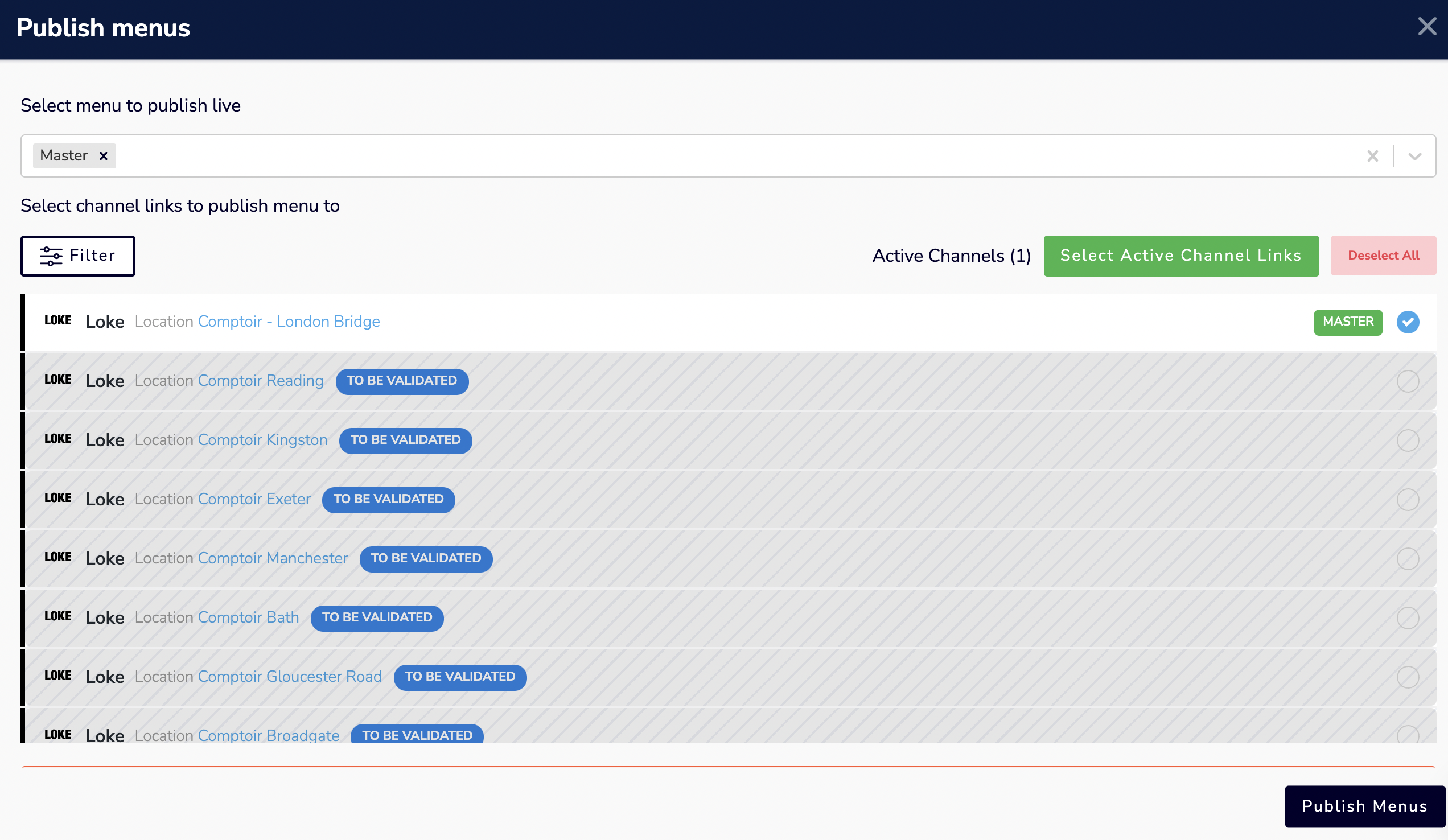 Help Centre Contact Info
Deliverect Help Desk: support@deliverect.com
LOKE Help Desk: support@loke.global