Both Tips and Service Charge is a feature that can be configured per location with the exception of Pay at Table where this is automatically enabled for any POS provider that support it.
Tipping
The tipping feature is available on both native and web app and is disabled by default. It needs to be enabled for each location with means that you are able to have different settings for different locations.
You are able to configure 3 different preset options for the customer where they are able to select from a small, medium and large amount as a percentage value of the bill. Your customer will see tipping value to the nearest integer. Where 2 values are the same, the next tipping amount will be increased to display a whole amount (this is so that you do not have 2 values the same). Your customer can skip the preset amounts and either enter a custom amount or skip to the payment screen.
The tips feature is available for;
Collection
Delivery
Table Service
Pay at Table (Zonal)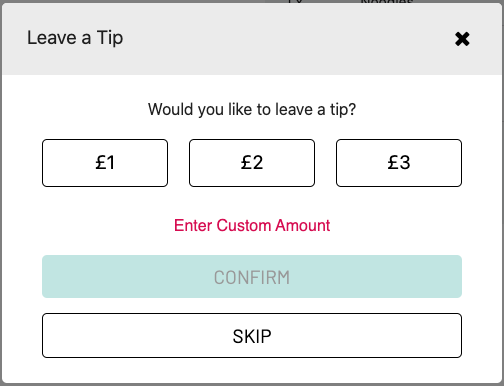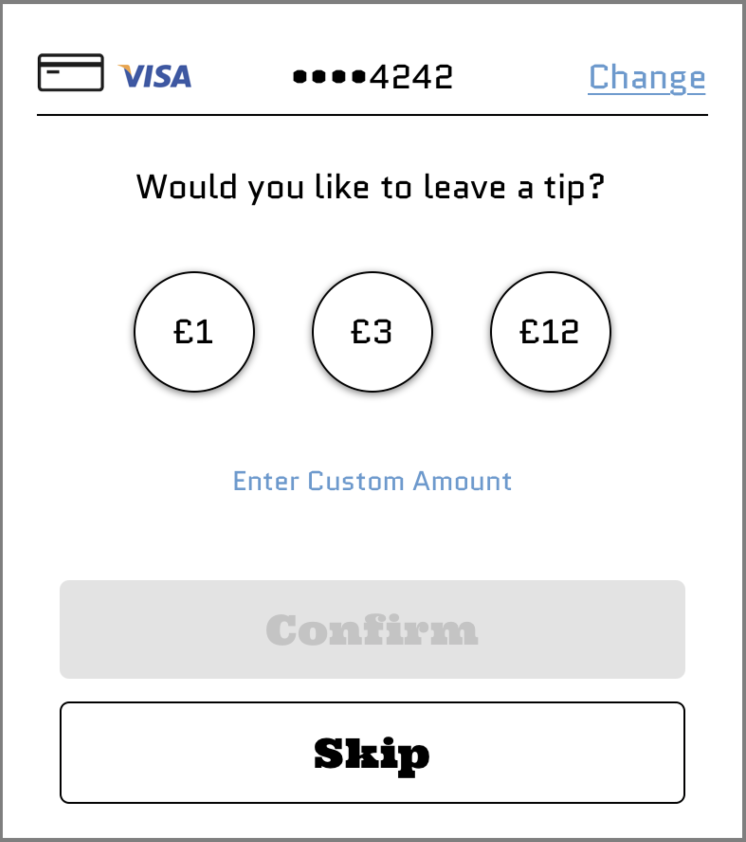 Login into LOKE Office and select Locations. Select the location you want to amend.
In the top menu, select Ordering

Check the box that the tips feature that will be applied for.

Add in the 3 different percentage value ranging from small to large.
And click on Save at the top of the green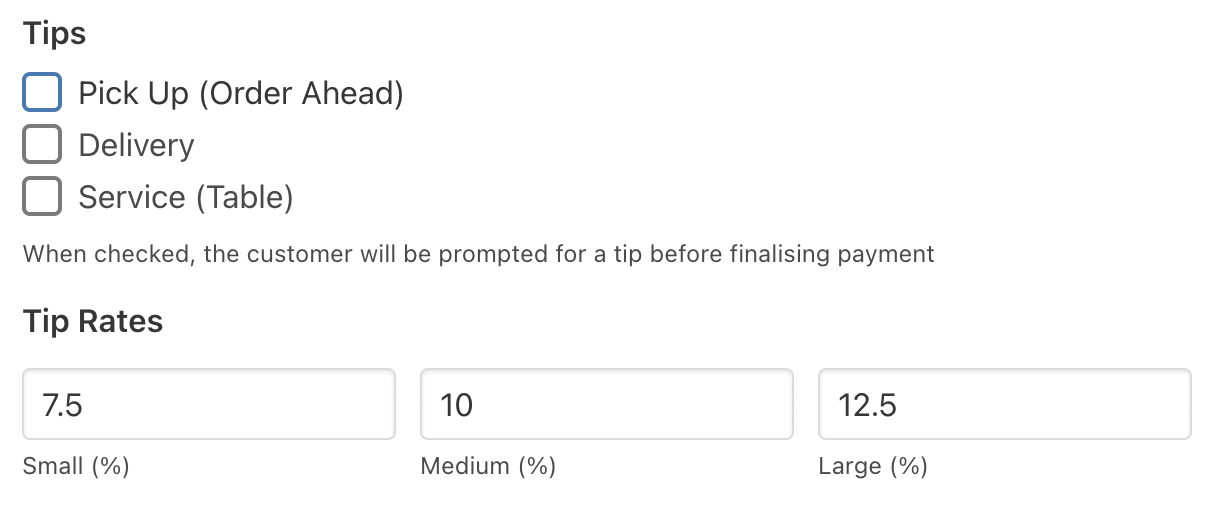 For Pay at Table (Zonal) - this can be switched on or off per location. Please log a call with our Help Desk.
Service Charge
Service charge is a feature that can be enabled for both native and web app and can be set as a percentage of the bill. You are also able to configure the label that will be shown to the customer for example you can set it as Optional Service Charge.
The customers payment screen will display the service charge if enabled for that particular location. The user will also be able to decide if they would like to remove the service charge or accept it and continue.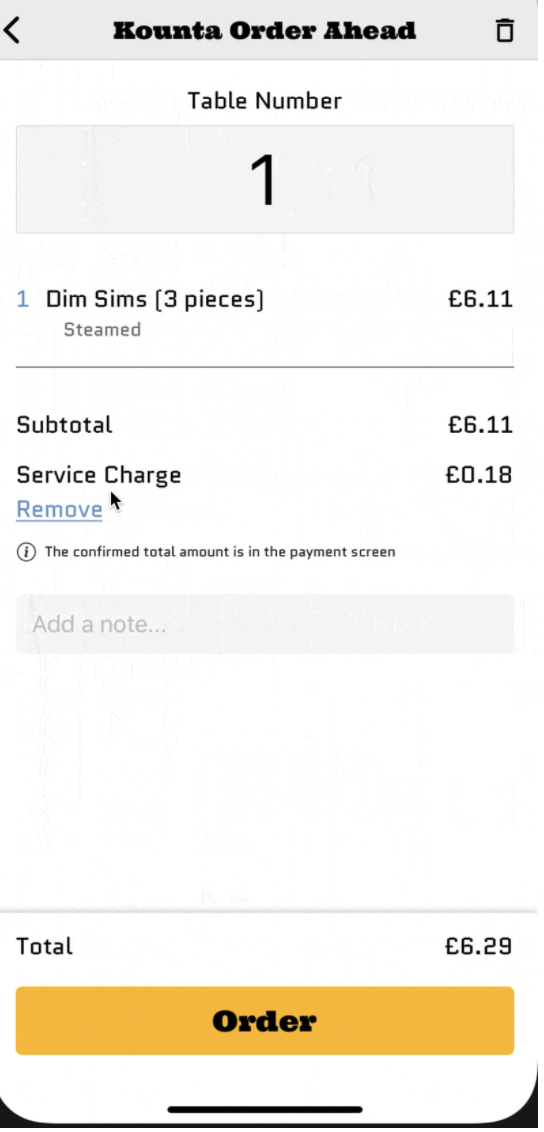 To set this up;
Login into LOKE Office and select Locations. Select the location you want to amend.
In the top menu, select Ordering
To set up Service Charge, check the box Enable Service Charge.
Add a label that the customer will see and then add in a percentage that will be automatically calculated from the bill value.
And click on Save at the top of the green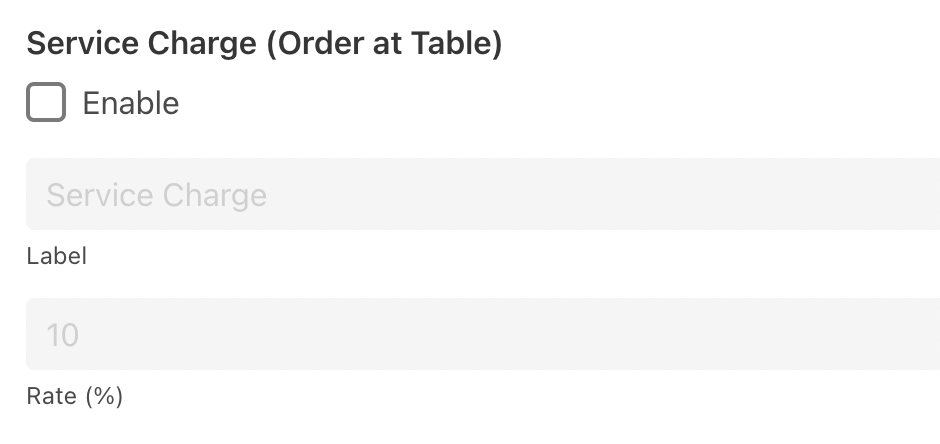 NOTE: Both Tips and Service Charges can be enabled for Pay at Table, where this is both configured they will be summed and appear under a single line in the order breakdown using the Service Charge Label that has been set-up. For Delivery and Collection orders, this will be labelled and summed up as Tips