This is applicable for all Lightspeed POS merchants that are using the LOKE platform.
When a credit or discount has been applied to your customers order, it will be displayed on the customers app as a separate row.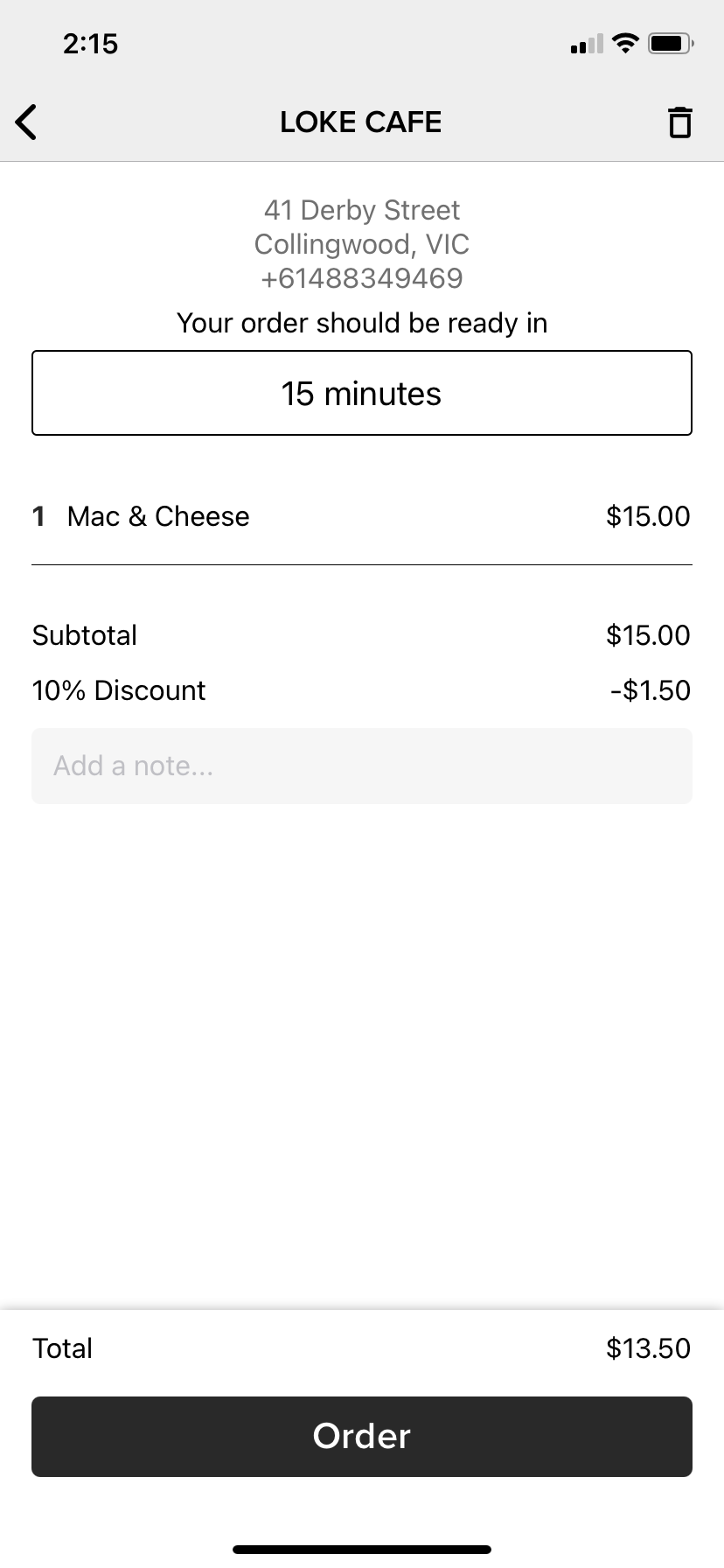 You will see the order appear on your Lightspeed POS system with the credit or discount line clearly displayed and will be shown as a negative value. The final amount that your customer is paying will show the deducted amount. You can either Accept or Reject this order by hitting on the appropriate buttons.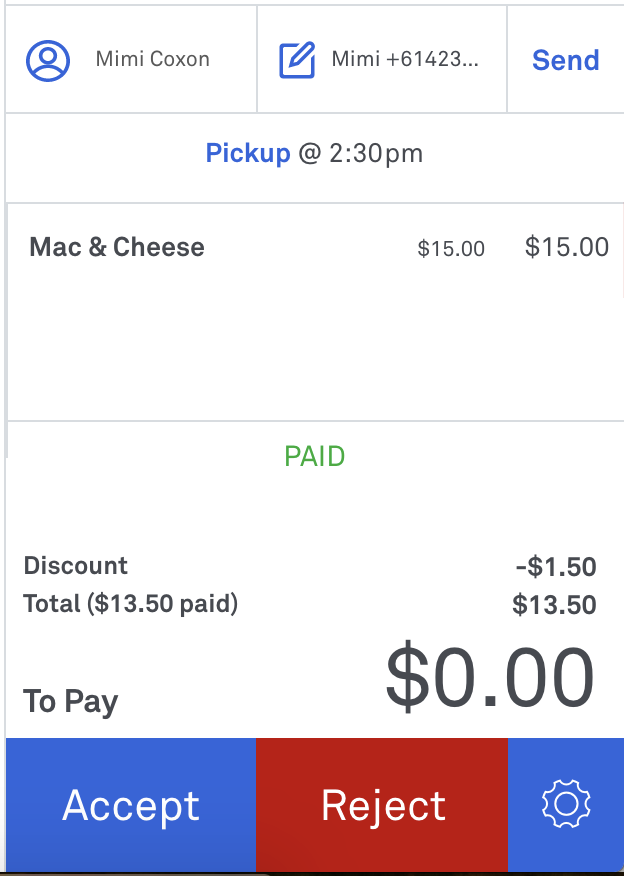 When the order is ready you can hit the Ready button.