Periodically, Apple will update their Terms and Conditions of the license agreements and you will need to accept the updated agreements. This will ensure that when we update your app, we can do so promptly without any delays.
This article will take you through how to accept your new licence agreement with Apple.
How to sign the Apple Developer Agreement
Sing in to you Apple Developer Account here
Once you have signed in, you will see a red or orange box appear at the top of the screen prompting you to review the agreement. Click "Review Agreement"
This will bring up the new agreement, scroll down the agreement and tick the box.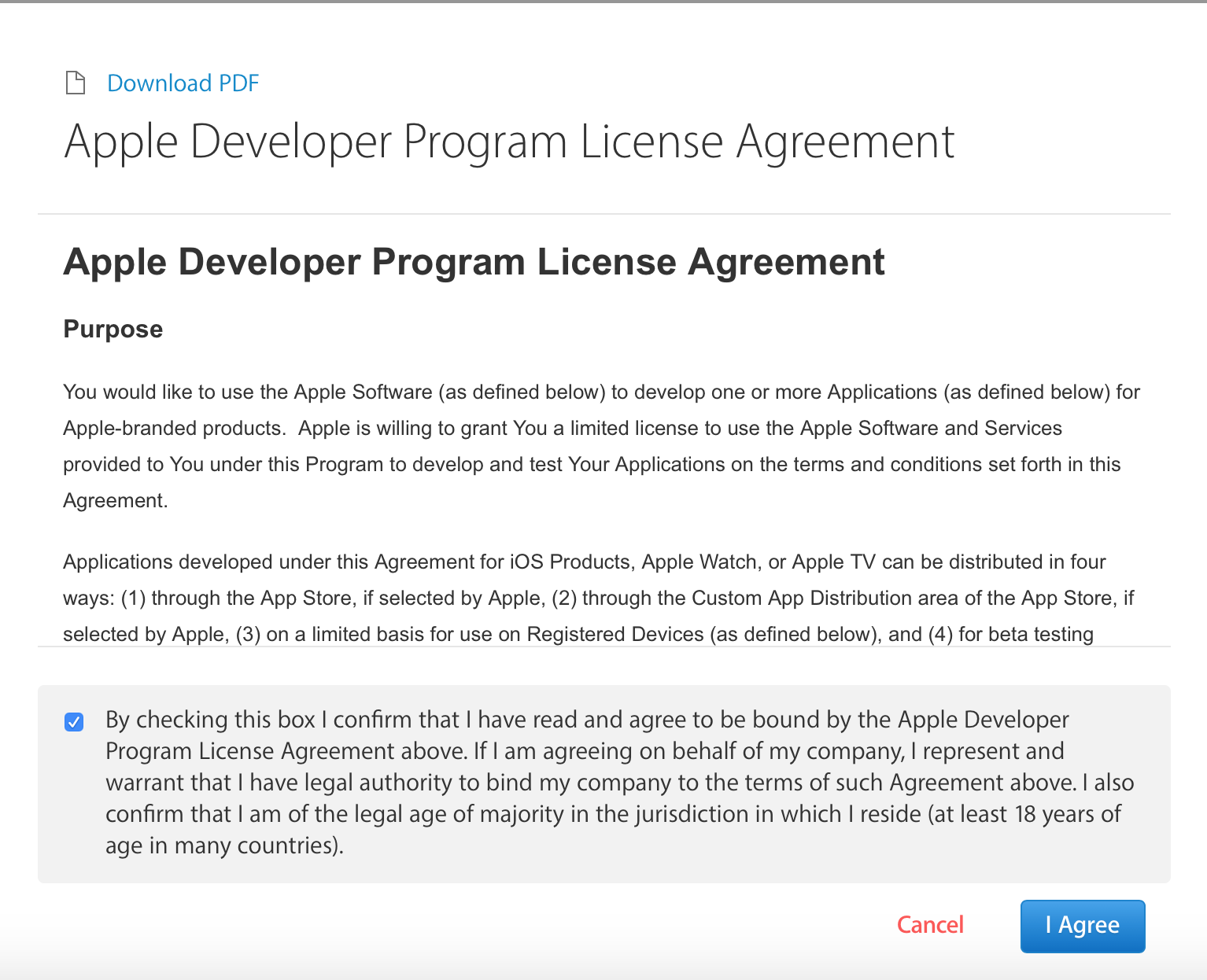 How to sign the App Store Connect agreement
Follow the link - http://appstoreconnect.apple.com
Sign in to your Apple Developer Account
There will be an action button for you to select, this will bring up the new agreement.
Scroll down to the App Store Connect Agreement and tick the box.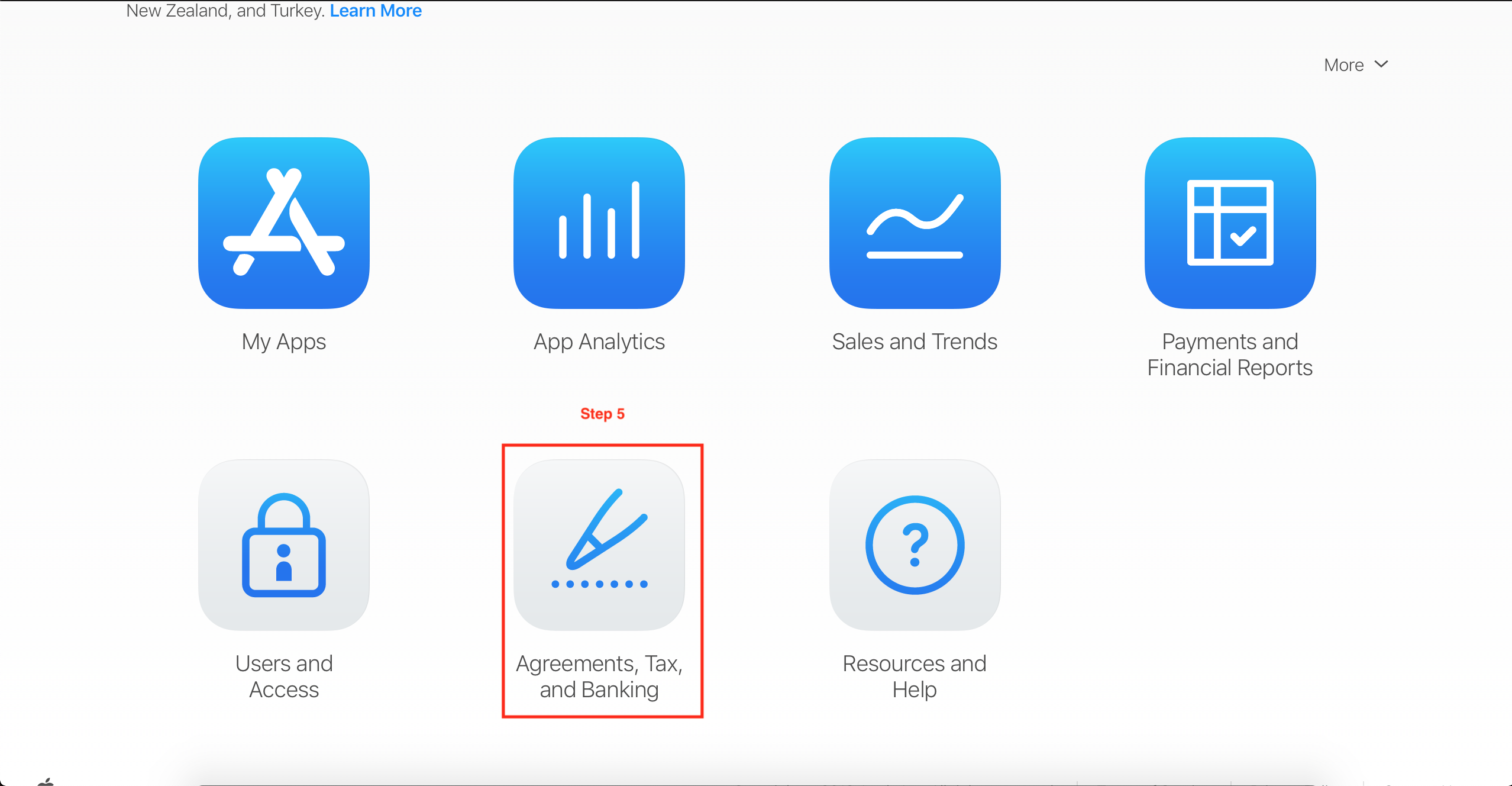 Click on the 3 dots on the right-hand side to View and Agree to Terms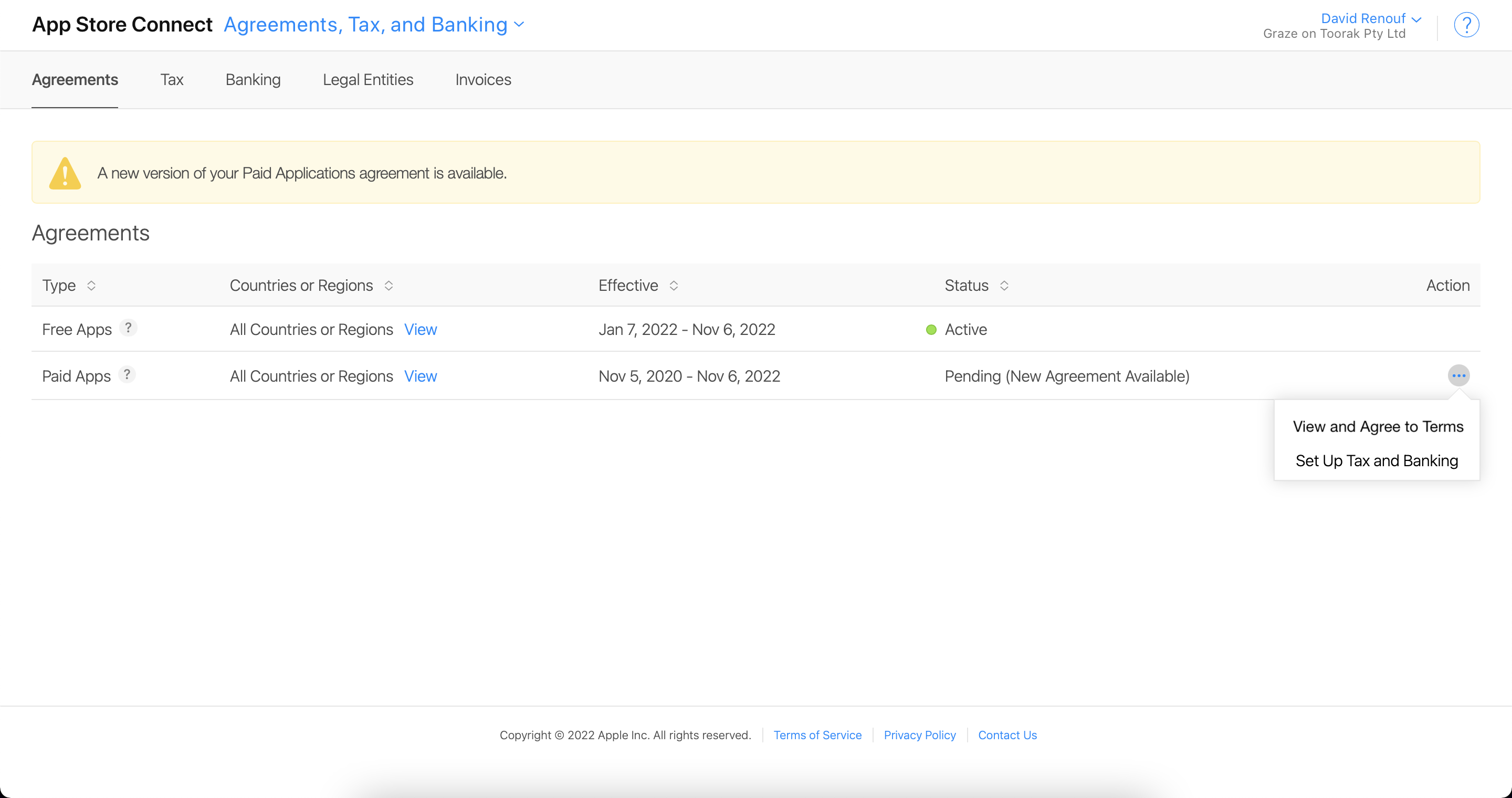 Make sure that the check-box has been checked and click on Agree