Before you can use your mobile app, you will need to verify your profile. This is a simple process of entering your mobile phone number as part of the sign-up process and you will receive a SMS message with a code.
When you receive your SMS message, you will need to enter your unique verification code contained in the message on the verification screen. If you have not received your code, check you have entered the correct phone number. You will be able to see this on the verification screen as this will show you the number that was inputted. If the number is incorrect then you are able enter the correct number by clicking on the Change Number button. You should then receive your SMS text.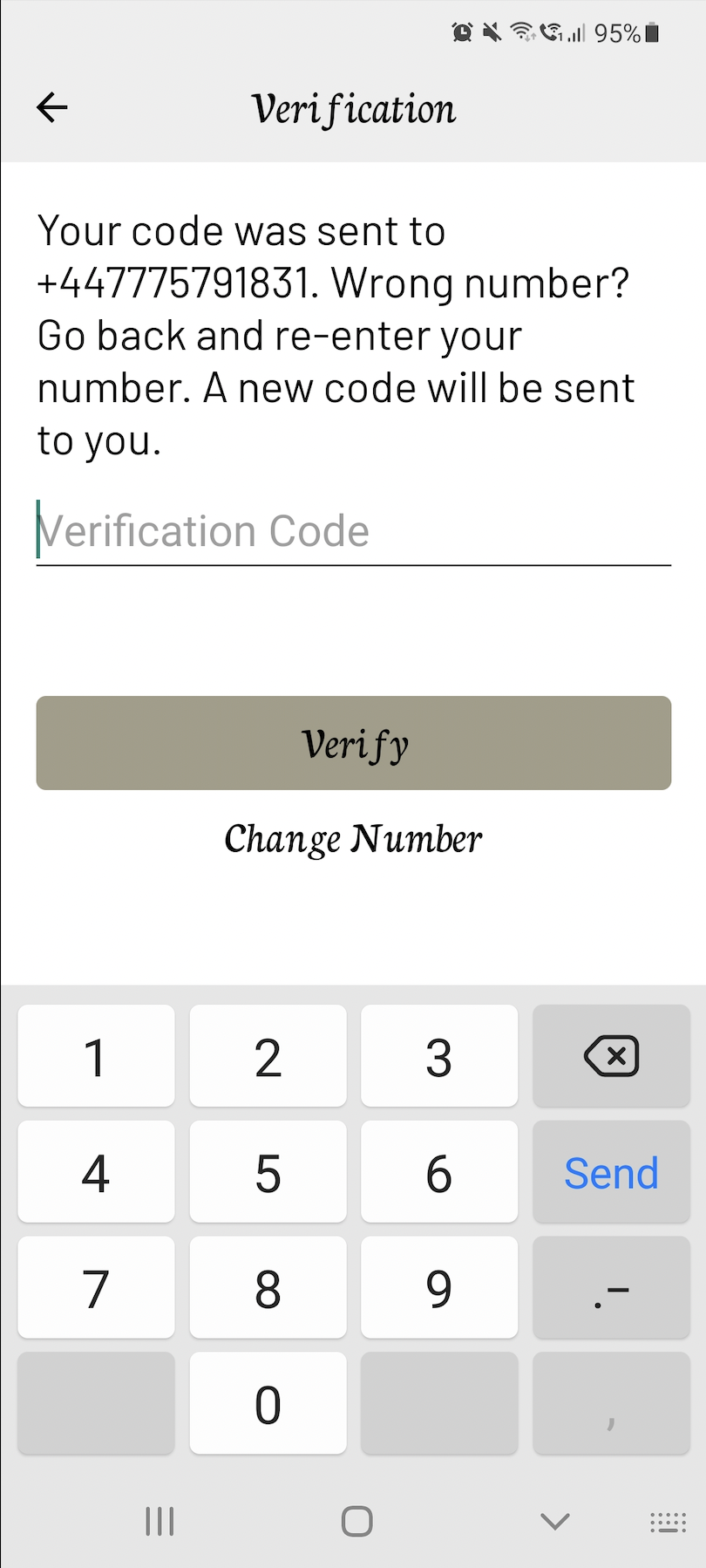 If you have navigated away from this page, then you can click on any ordering or paying options at the bottom of your your device on the home page. Don't worry, you will not be charged anything! Once you have entered the code your profile is all verified and ready to go.

If you're still having issues please contact Support in the app. Our Support team will respond to your questions via email.